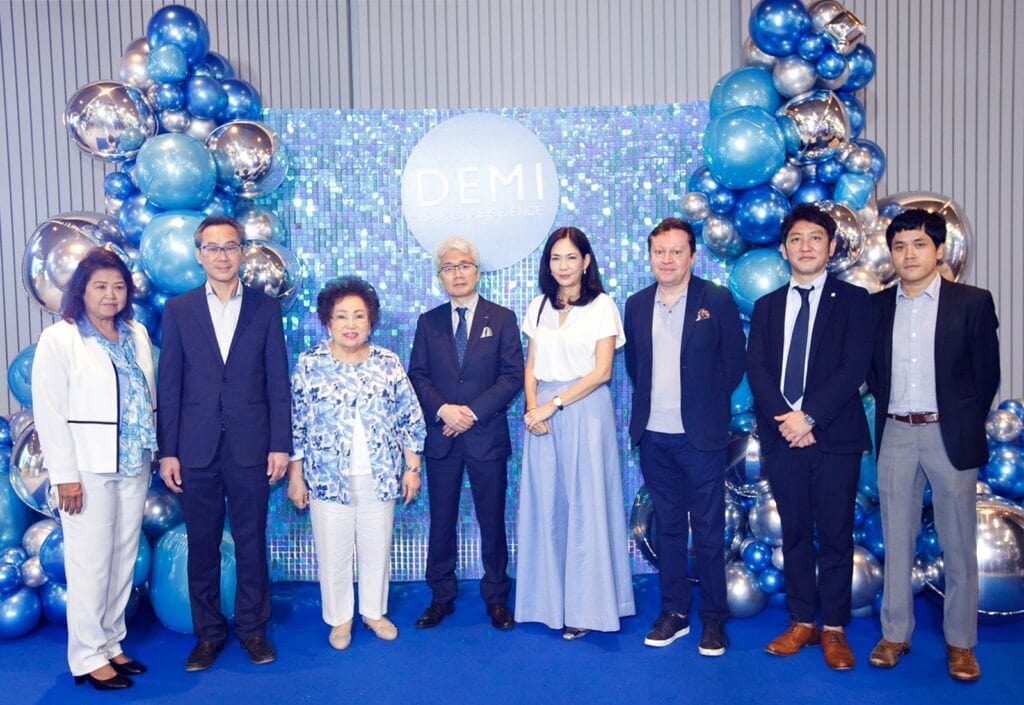 Kanchana Saiririporn, Chairman of the Board, Teerada Ambhanwong, Managing Director and Chief Executive Officer, and Patchree Thamrongkittikun, Director of Hair Care Products of O.C.C. Public Company Limited, member of Saha Group, along with Mr. Norihiro AOKI, General Manager and Mr. Tomoya MORIYA, International Business Management Manager, DEMI COSMETICS attended the launch of premium hair care products DEMI HAIR CARE SCIENCE from Japan. The products are outstanding both in terms of innovation and creations that reflect modern hair fashion trends. It has been famous for more than 40 years and will be officially released in the country under the supervision of O.C.C. Public Company Limited, the event was held at True Digital Park, Sukhumvit 101.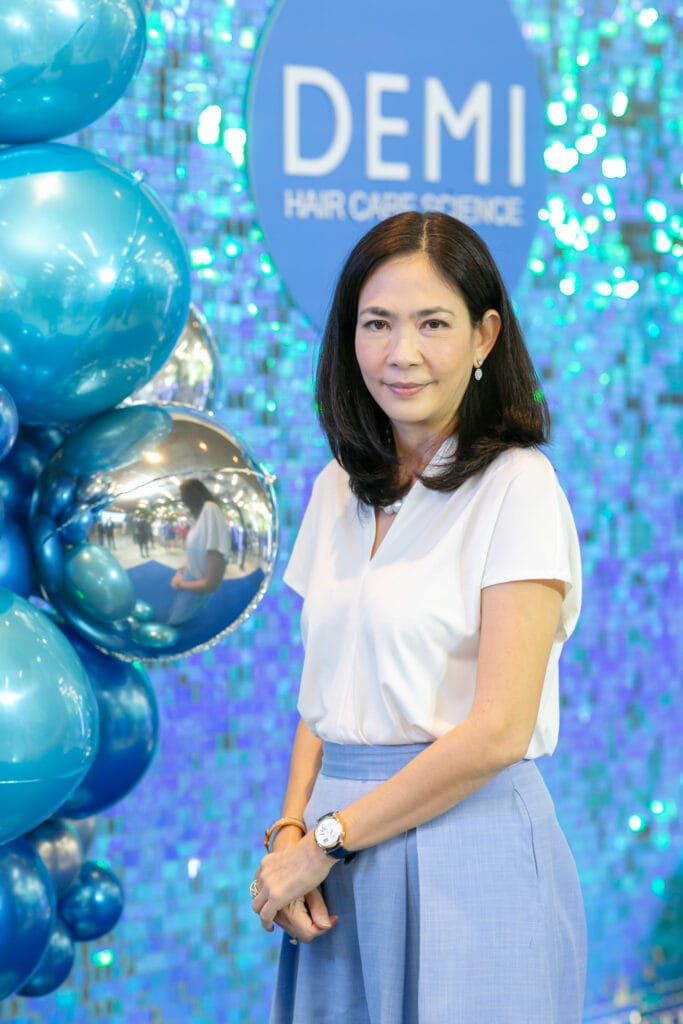 Teerada Amphanwong, Managing Director and Chief Executive Officer, said that "O.C.C. Plc. has a deep understanding and expertise in the beauty business for about 49 years. We have creation, selection and delivery over 1,700 products with high quality to the markets. Every product brand under the supervision of the company, has always been well received by consumers. The fact that we bring the Demi Hair Care Science brand as an alternative for consumers in the hair products market in Thailand because we foresee the limitless potential of the brand. It stands out for leadership in fashion, advancement of aesthetic technology in scientific procedures for natural hair care and high standards of products that is perfect to meet the consumers' demand for hair products in present days".
Teerada Ambhanwong continued that, "Over 600 items of hair products under the Demi Hair Care Science, are created and developed for deep hair care. Various extracts that have been created, will lead hair care to be treated in parallel to the way of nature, gentle, refreshing and safe, for truly beautiful hair results from the internal structure. EMP extracts (Egg Membrane Protein) which its properties similar to the natural hair condition, is exclusive license patent of Demi Cosmetics. It has effectiveness in caring, restoring and maintaining hair for its strength with the touch of healthy and shiny hair"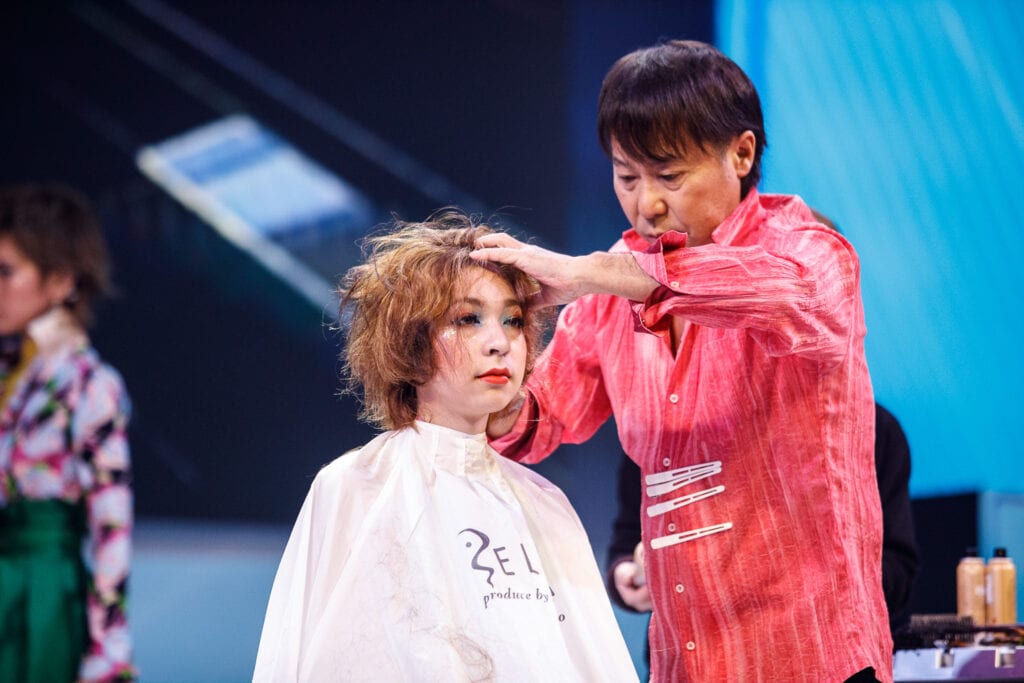 At the event, there was a showcase of hair design of Mr.Yasuhiro Sakurai, Top Hair Stylist from Japan. Including Fashion Hair Show from celebrated Hair Stylist, who participated to create and design cutting-edge hairstyles for attendees to observe and update new hair trends at this event.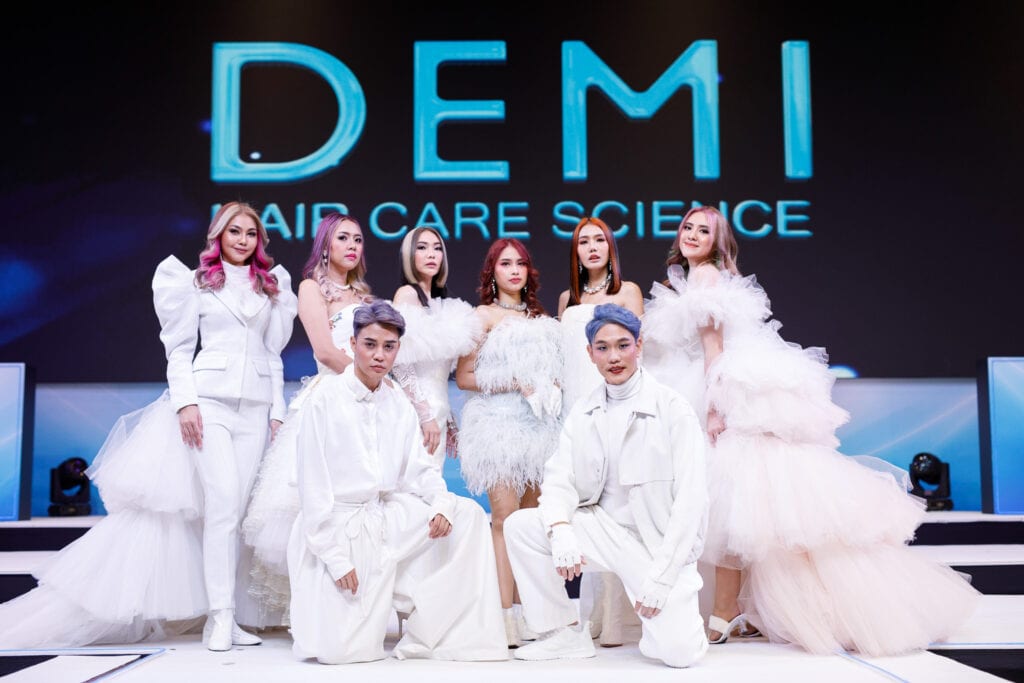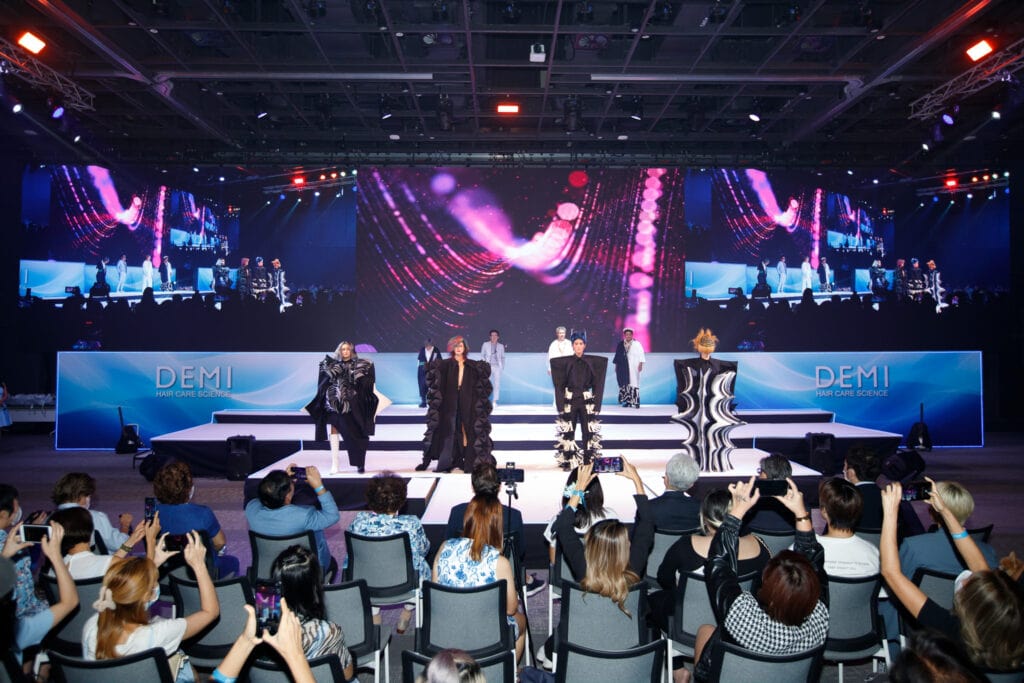 For hair products under the Demi Hair Care Science brand, there are variety items such as Uevo Fige, a cold curling product that contained natural extracts from Eggshell Membrane, Hydrolyzed, Yuzu Fruit, Carrot, Ginseng Roots etc. They help protect and retain moisture in hair and not cause dryness and damage after having hair perm. There are 3 formulas; for very strong hair, for slightly damaged hair and for chemically treated hair.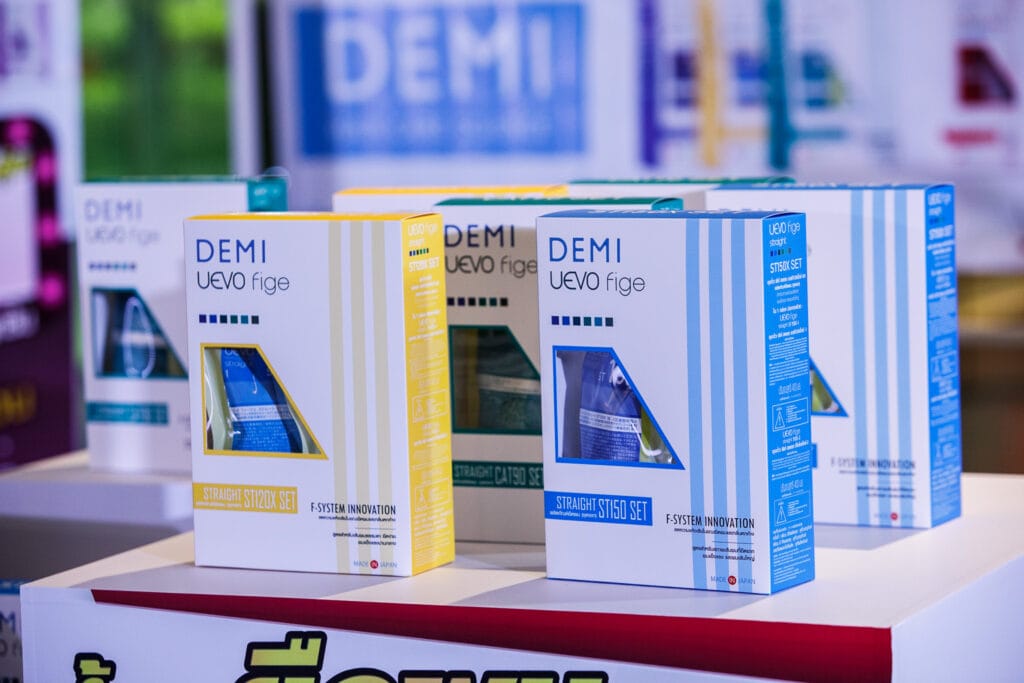 UEVO Hot Curl, a digital curling product enriched with Amino Acid Complex, Cysteine, Arginine and Hyaluronic Acid. It has the property to effectively lock in hair moisture and helps reduce hair loss. In addition, it helps protect hair from dryness, damage and frizz though the hair is redundant curling procedures. There are 2 formulas; Thioglycolic formula is suitable for strong and healthy hair, difficult to perm hair and Sulfite formula is suitable for dry, damaged and chemically treated hair.
UEVO Fige Straight hair straightening is a product that helps to preserve hair for not dehydrated and lose elasticity. It contained Yuzu extract which helps to add oil to the hair for moist and soft hair. It also contained the extract from Macadamia that helps reduce dryness from heat while straightening hair.
UEVO Jouecara, wash-off hair styling products that can style any hair design. It helps setting curls to bounce, not hardened. It also increases hair elasticity and lock hair style all day long.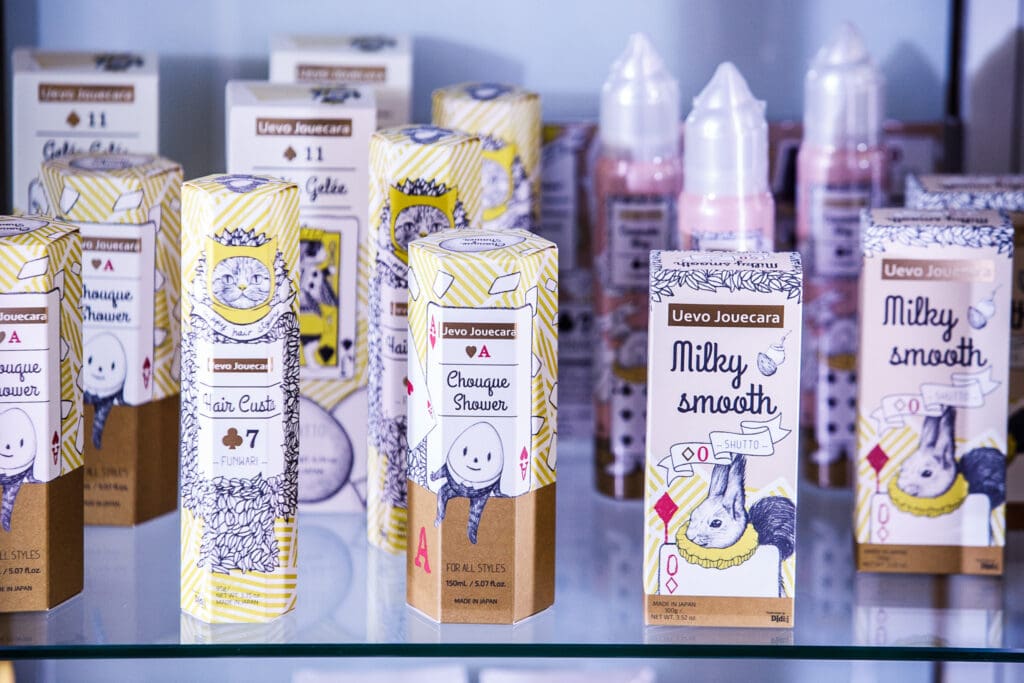 COMPOSIO PRO, chemical treatment products that are suitable for moderately damaged to dry hair. It effectively takes care of hair deeply as well as to keep hair return to be healthy and have elasticity with Hydropphobic that adhere to hair Make the damaged hair core back to its original strength.
For those who are interested, can follow the information, news, cutting-edge hair fashion trends, as well as various interesting activities of. Demi Hair Care Science brand at Facebook and Instagram: DEMI Thailand