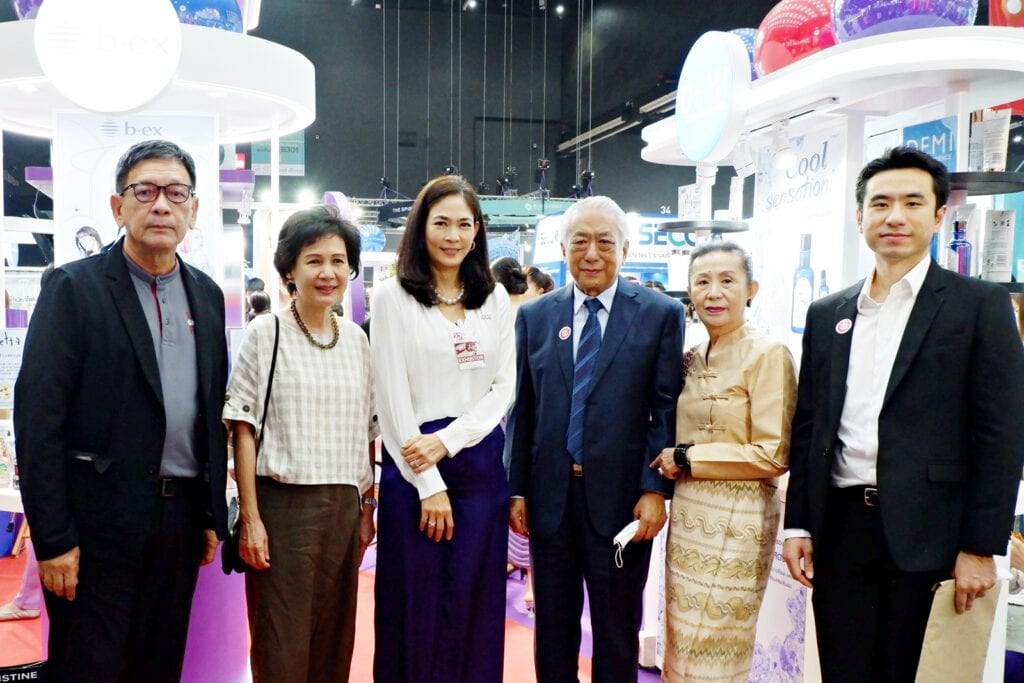 Teerada Ambhanwong, Managing Director and Chief Executive Officer of O.C.C. Public Company Limited presents the booths to be showcase of innovative beauty and fashion under the concept "Connect The Dot, Connect The Future" on the occasion of stepping to the strength of 50th year. More than 10 brands of OCC products are introduced, as well as welcoming domestic and foreign partners to visit the OCC booths, which is ready to be a strategic partner with expertise in the beauty and lifestyle business in Thailand for a long period of time at the 27th SAHA Group Fair, BITEC Bangna recently.
This year, OCC booths are presented the products and the cutting-edge innovation of OCC Group brands including KMA, PAUL & JOE, SUNGRACE cosmetics, GUY LAROCHE LINGERIE & SWIMWEAR, GUNZE, SMILEYHOUND INNERWEAR fashion and lifestyle brands, DEMI HAIR CARE SCIENCE, BSC HAIR CARE, Wella Professionals, b-ex thailand, PAON SEVEN-EIGHT hair care and hair color product brands. In addition, Easy Cut hair cutting shop and At First Café are fully serviced as well at Hall 100.
In addition, OCC is fully supplied the parade of affiliated product brands with more than 80% discount such as COVERMARK, G&G, IRIS OHYAMA, etc. that will be available at Hall 98 – 99.